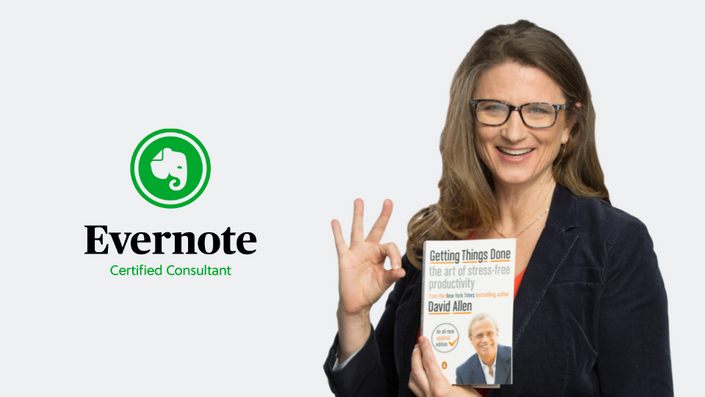 GTD® Book Club: Getting it EverDone
Study David Allen's best selling book Getting Things Done from an Evernote-centric perspective.
About This Course
In the GTD® Book Club: Getting It EverDone®, Stacey Harmon hosts a GTD® Book Club with an Evernote twist.
In each lesson, Stacey reviews a chapter of David Allen's best selling personal productivity book Getting Things Done: The Art of Stress Free Productivity and also discusses how Evernote is an excellent tool to support the concepts that David Allen presents in each chapter.
Please Note: Neither Stacey Harmon nor Harmon Enterprises, is licensed, certified, approved, or endorsed by or otherwise affiliated with David Allen or the David Allen Company which is the creator of the Getting Things Done® system for personal productivity. GTD® and Getting Things Done® are registered trademarks of the David Allen Company. For more information on the David Allen Company's products, please visit their website: www.davidco.com.
Your Instructor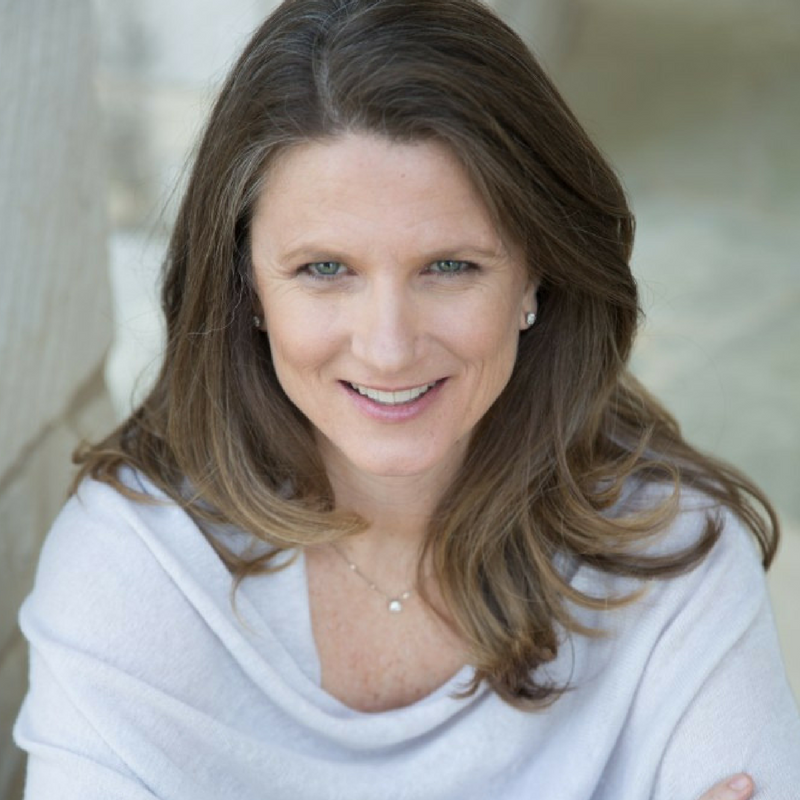 Stacey Harmon is a productivity coach on a mission to empower you to be effective and organized in a digital world.
She is an Evernote Certified Expert, Evernote Regional Leader and GTD® practitioner with a flair for systems, organizing, and teaching.
Her company, Harmon Enterprises, offers Evernote training products, workflow designs, and coaching for busy and overwhelmed people looking to optimize their productivity and improve their lives.
Thanks to Evernote, Stacey is location-independent and takes her office with her wherever she goes — Amsterdam, Lake Tahoe, Bali, to name a few fun places. When she's not indulging her sense of wanderlust, you can find her in Austin, TX enjoying the growing Austin dining and whiskey scene, playing pickleball, walking the local trails with her favorite borrowed dog LuLu, and constantly exploring all that "keeps Austin weird".
Course Curriculum
Book Club Overview & Resources
Available in days
days after you enroll
Part 1: The Art of Getting Things Done
Available in days
days after you enroll
Frequently Asked Questions
Which edition of GTD does this book club use?
This book club follows the 2015 edition of Getting Things Done. This is the revised edition of the original 2001 edition.
Do I need a copy of GTD for this book club?
For the best experience with the book club, it is recommended that you read alongside us with your own copy of the book (in whatever format you like - print or digital). A link to purchase the book is included in the resources guide you have access to inside the book club. Stacey will reference page numbers from the print edition of the book during the lessons. However, it is possible to get a lot out of the book club even if you don't have the book as Stacey reviews the key concepts from each chapter in the book.
What is the difference between the GTD® Book Club and EverDone®?
This GTD Book Club is a FREE course where Stacey Harmon reviews and summarizes a chapter per episode of David Allen's book so that you can better understand and study his productivity principles. EverDone® is a PAID guide which teaches the exact structure to set up and manage GTD in Evernote. EverDone® is not required to join, or get value out of this book club. EverDone® is intended for those who are ready to use Evernote as their trusted GTD system. You can learn more about EverDone® at harmonenterprises.com/everdone.
Enrollment is open - join now!