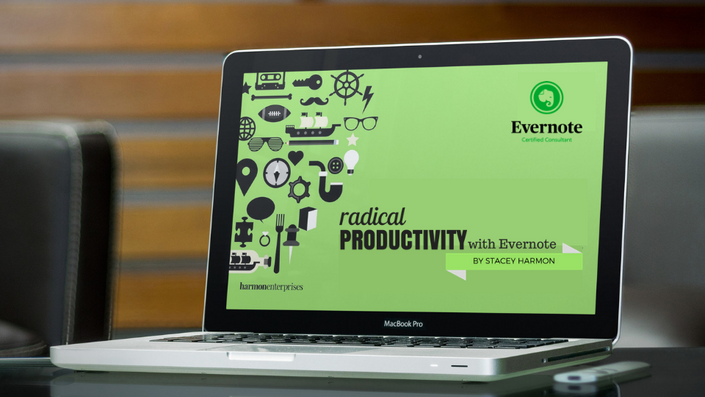 Radical Productivity with Evernote
​The worlds most comprehensive Evernote skills training program.
STRUGGLING WITH EVERNOTE?
YOU'RE NOT ALONE.
Your entire productivity is transformed when you truly understand the tool you use. This course teaches you everything you need to know about using Evernote. Throughout the course, you'll learn what you need to know to discover a whole new way of organizing your life...all within Evernote.
Do any of these describe you right now?
You downloaded Evernote a while back, but you couldn't really get into it, and you're not sure what all the fuss is about. In the meantime, though, you're having trouble finding an organizational tool that works for you. You use Evernote frequently for work or organizing your personal life, but you've got the sneaking suspicion that you're under-utilizing it. You're not sure where to get started or how to find the time to use it more efficiently.
You often think, "My Evernote account is a MESS," but you don't have the time to organize it (and have no idea what changes you should make to fix it, even if you DID have time).
You get excited when you see Evernote tutorials online (yay! You can learn something new that will help!) but then immediately get frustrated because the tutorials are teaching techniques you can't use on your platform. For example, you've got a Windows machine, and they're teaching stuff you can only do on a Mac.
You're buried in paper documents right now – with more stuff coming in all the time – and your desk is covered with sticky notes and business cards.
You're dealing with an avalanche of inboxes every day, and you've got messages, notifications, pings, and dings coming at you from a million different directions.
BOTTOM LINE:
You're tired of feeling stressed out and anxious because you can't find what you need, and you're not as productive as you'd like to be (and as productive as you know you could be).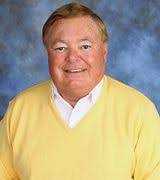 "I've really learned a lot! It is so much easier to user Evernote now. I love being able to find my stuff. When you start out with no instruction, you pick up a lot of bad habits. Having instruction makes a huge difference."
- Bill Aden, Blacksburg, Virginia.
THERE IS ANOTHER WAY.
IMAGINE WHAT IT WOULD FEEL LIKE IF YOU COULD:
Get rid of the stacks of paper that are dominating your desk right now.
You could make those piles vanish, and go completely file free.
Find the information you need,
no matter where you are (at your office, at home, or standing in line at the bank).
Cope with all the inputs you're getting from the digital world
from social media, from email, from the world of physical paper – with grace and ease.
Work from anywhere in the world
(or even become location-independent, if that's your dream) because you always have the information you need, right at your fingertips.
Finally be free of the stress
and anxiety you're dealing with every day.
These things are possible – even if you're struggling with Evernote right now, and even if you're not sure how to make Evernote really "work" for you.

There are people all over the world who have found freedom and clarity by pivoting their productivity with Evernote….and you can, too.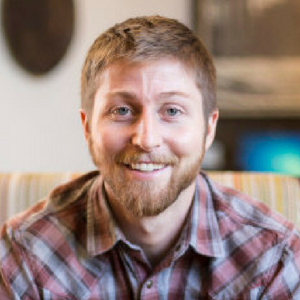 "Radical Productivity with Evernote is the best investment you can make in your personal and professional development this year. I thought I had a firm grasp on Evernote. Then I met Stacey. This course unlocked the potential of this powerful, flexible productivity tool. Evernote is no longer a black hole of "stuff" I might be able to find if I'm lucky. It is an organized, fun-to-use tool that allows me to access the right information when I need it."
- Zackary Sexton, Austin, TX

In Radical Productivity with Evernote, I teach you the Evernote skills that are the cornerstone of my organization and productivity systems.
In this course, I condense my years of learning into one training course that teaches you – once and for all – the foundation you need to get organized with Evernote.
HERE'S HOW IT WORKS:
As soon as you join the course, you'll get a series of video lessons, PDF downloads, resource links, and recommendations. You can dig into the course right away, and start learning the essential skills you'll need to become an Evernote power-user.
This program will give you practical advice you can implement immediately, and the information is broken down into small, manageable chunks. The entire program is self-paced, so you won't fall behind, and you won't get overwhelmed.
Most importantly: I show you how to get Evernote to work for you, in all the different combinations of platforms (Windows/Mac, iOS/Android). You'll get lessons that specifically detail how to implement the training on your computers and mobile devices. Radical Productivity with Evernote is the only course on the market that offers this multi-platform teaching approach.
If you have questions during the course, get answers in our private Radical Productivity with Evernote community. In this group, you'll be able to connect with a vibrant community of other Evernote users who are on their way to organizing their lives with Evernote...just like you. You can ask questions, get ideas, and celebrate your successes. I also moderate this group, so you'll see me answering questions regularly, too.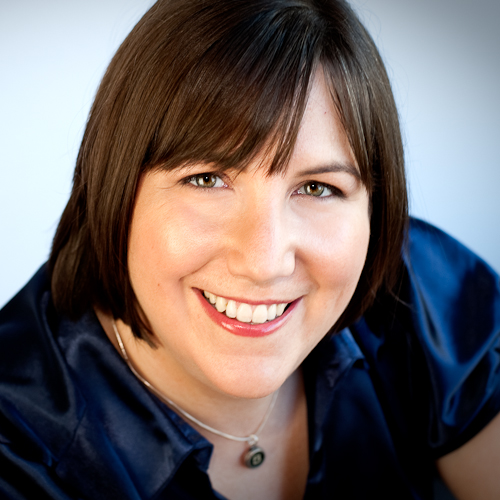 "Stacey's teaching style in the Radical Productivity with Evernote course is accessible and friendly, even for Evernote newbies like me. After digging into the course, I got inspired to get rid of all the clutter in my office. I spent a couple of hours scanning ALL of my paper documents into Evernote, including a massive "To Be Filed" pile that has been sitting next to my desk for years. Now it feels amazing to see a clean and clutter-free office every morning. Two MASSIVE thumbs up for Stacey, and for Radical Productivity with Evernote."
- Beth Hayden, Boulder, Colorado
Inside the Course Curriculum

---
Module 1 | Evernote Committed
Learn the background of Evernote, and the key details you need to know about this software. You'll find out:
Why it's safe to use Evernote as the center of your digital ecosystem.
How Evernote protects your data.
Which Evernote pricing tier is right for you.
How to get support from Evernote should you need it.
---
Module 2 | Be Smart About Sync
Make sure your data can be accessed from anywhere, at any time. You'll learn:
How Evernote sync works, and why it's so critical.
How to keep all of your data current across all your devices..
What to do if sync doesn't work properly, and how to minimize sync errors.
How to access your Evernote data, even when you are not online.
---
Module 3 | Optimize Your Workspace
You'll learn how to configure your settings to minimize friction and support peak productivity. You will:
Set up your Evernote settings and preferences for your Windows or Mac computer, and install and customize the Evernote Web Clipper browser extension for your browser.
Learn how to configure the settings, permissions, and widgets on your mobile Android device, iPhone, or iPad.
Configure your settings for the world's best mobile scanning app – Evernote's Scannable for iOS.
---
Module 4 | The Rules and Tools of Organizing Evernote
Become fluent in the core organizational units of Evernote: Notes, notebooks, and stacks. Learn how to:
Create, organize, and name notes on both the Mac and the Windows desktop apps, and learn best practices for note creation.
Use Evernote note links – my favorite Evernote feature – to keep your notes organized and easy to find.
Create, name, and organize your Evernote notebooks on both Mac and Windows computers.
Get my best naming convention tips, to keep your Evernote organized and easily searchable.
Organize your notebooks into stacks, to make it easier to find things in Evernote.
---
Module 5 | Desktop Productivity Skills
Learn the skills and features that will power your efficiency in the Evernote desktop app.
Quickly and confidently manage your information by learning to effortlessly move around the Evernote desktop interface and be oriented no matter how you organize your account.
Become an Evernote search professional by using basic and advanced search techniques. These are must-watch lessons!
Save time by applying features like shortcuts and saved searches to your workflow needs.
Understand how to create, manage, organize, and search for tags in your account.
---
Module 6 | Create Notes Like A Pro
This module is about all the ways you can capture data in Evernote. You'll discover the many paths you can use to efficiently centralize information, no matter what the inbox source is (including the how-to details that aren't covered anywhere else!). In this module, you'll learn:
The key skills you'll need to capture information from wherever you are (both at your computer and on-the-go).
The obvious – and not so obvious – ways you can create notes from within the Evernote app.
The many ways to capture information from outside of Evernote, without even needing to open Evernote. Most miss the robust productivity boost these skills unlock.
The incredible power of Evernote's Web Clipper, including the visible and hidden ways you can use it to capture data from the Web.
The best ways to centralize emails in Evernote, as well as the details on how to scan and photograph paper into Evernote.
The most efficient ways to create notes in your specific platform(s) – including special features specific to Windows, Mac, and iOS.
---
Module 7 | Evernote Sharing Savvy

Become skilled in sharing your data (with Evernote users, and non-users). You'll learn:
The 5 different methods for sharing Evernote data with others.
The key pitfalls to avoid when starting a work chat conversation in order to have a seamless collaboration experience.
How to use Evernote's presentation mode feature to convert your Evernote notes into beautiul, full-screen layouts you can use to communicate with others in meetings.
When you enroll today, you'll also get these special bonuses:
Each bonus is specifically designed to help you implement the strategies and skills in the course.
---

STARTING FRESH WITH EVERNOTE TRAINING
Is your Evernote a "hot mess"? Don't fall into the trap of creating a new Evernote account or deleting your existing notes. In this webinar, I show you how to reset your account to a fresh new baseline where you can both retain all the knowledge that you may have already captured in Evernote and have a clean, fresh Evernote workspace from which to skyrocket your productivity.
---

EVERNOTE TO-DO LISTS 101
I use Evernote for absolutely everything – including my long-term, short-term, and daily to-do lists. Want to know how to set up your to-do lists for maximum productivity? This free guide will give you my quick-and-dirty method for setting up your task lists using Evernote.
---

MY EVERNOTE TEMPLATE FOR CLIENT CALLS
I love Evernote templates! Why reinvent the wheel every day, for repeatable tasks you do all the time? You can use (and reuse) templates over and over again in Evernote, which makes you far more efficient. Get my Evernote template for taking notes during client calls, which includes contact details, the date, a customizable note title, and space for you to add the questions you need to ask every client.
---

EVERNOTE TEMPLATE LIBRARY
No need to dig through multiple blog posts and save templates to your account one at a time. You get access to all the templates that Evernote has released in a single centralized place. It is much more efficient! And, it is updated as Evernote expands their official template collection.

Your Instructor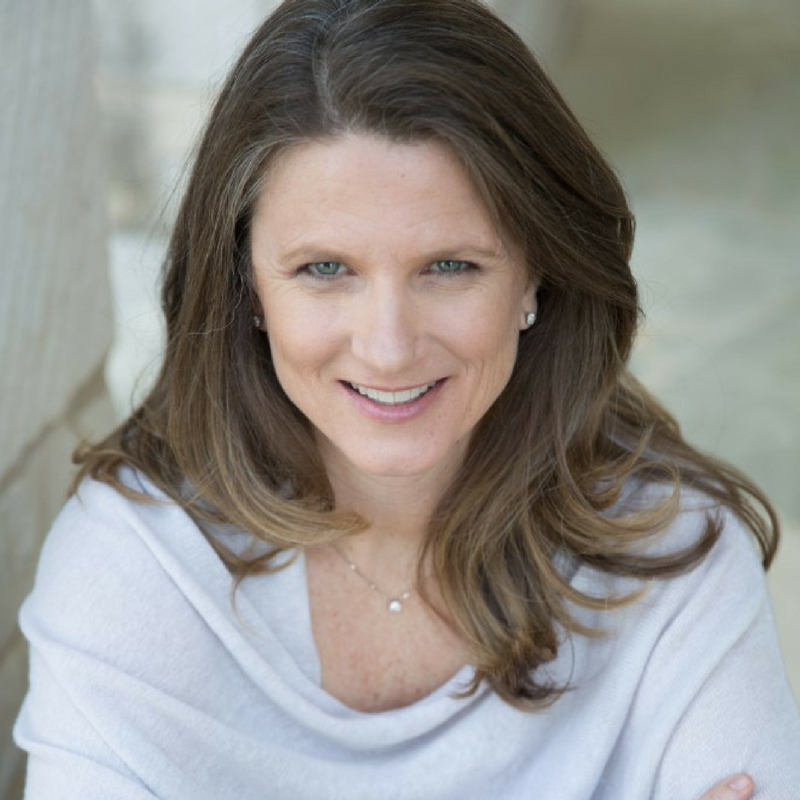 Stacey Harmon is a productivity coach on a mission to empower you to be effective and organized in a digital world.
She is an Evernote Certified Consultant, Evernote Regional Leader and GTD® practitioner with a flair for systems, organizing, and teaching.
Her company, Harmon Enterprises, offers Evernote training products, workflow designs, and coaching for busy and overwhelmed people looking to optimize their productivity and improve their lives.
Thanks to Evernote, Stacey is location-independent and takes her office with her wherever she goes — Amsterdam, Lake Tahoe, Bali, to name a few fun places. When she's not indulging her sense of wanderlust, you can find her in Austin, TX enjoying the growing Austin dining and whiskey scene, attempting CrossFit, walking the local trails with her favorite borrowed dog LuLu, and constantly exploring all that "keeps Austin weird".
Frequently Asked Questions
Is this course for beginners, or seasoned users?
Both. If you're a new or newer Evernote user, you can follow the course sequentially. Or you can jump right to the lessons and topics that interest you, if you're more experienced with Evernote. Radical Productivity with Evernote includes a comprehensive index that lets you navigate right to the skills you are looking to learn quickly. Either way, you'll graduate from this course as an Evernote super-user.
How long do I have access to the course?
How does lifetime access sound? After enrolling, you have unlimited access to this course for as long as you like - across any and all devices you own.
I'm on a Mac (or, I'm on a PC)... is this course for me?
Yes. I show you how to get Evernote to work for you, in all the different combinations of platforms (Windows/Mac, iOS/Android). There are functional and interface differences in Evernote, between the different platforms, so you'll get lessons that specifically detail how to implement the training on your computers and mobile devices. Radical Productivity with Evernote is the only Evernote course on the market that uses this multi-platform approach.
How long will this course take to complete? I'm afraid I'm going to fall behind.
Radical Productivity with Evernote is completely self-paced, so you can go through the lessons whenever you're ready, and at the pace that works for you. And, you get lifetime access to the course. There is no need to rush, and you will never fall behind.
I'm already swamped with everything I'm doing to build my business. How in the world am I going to be able to fit this in?
Here's the thing I really want you to get: ​This course will actually help you create time to pursue what is important to you. The whole purpose of this course is to make you more productive and efficient. Right now, if you're dealing with stacks of paper and sticky notes all over your desk, you're spending a lot of time searching for things, and you're losing time because you can't find what you need, when you need it. Digitizing and organizing your life in Evernote can end the perpetual scramble. When I need a piece of information, I can find it in under 60 seconds flat, no matter where I am in the world – because I've digitized all of my information in Evernote, and I have a system of notes, notebooks, and tags that lets me find things simply and easily. I know taking the course seems like it might be a time commitment, but I want you to look at it this way: In the 11+ hours of video in this course, I'm going to teach you all the Evernote systems, tools, tricks, that I've learned in my 8 years as a heavy Evernote user. There's no need for you to struggle through learning Evernote on your own – you'll have everything you need in this course. So if you're feeling buried, like I did when I first started my business – this course is the answer.​ ​It can actually end your feelings of overwhelm and frustration, and let you start making progress on the things that matter most to you.
What Evernote service tier is your course geared to?
All training videos assume that you are an Evernote Premium subscriber and the interfaces presented reflect this level of service. It is not essential that you are an Evernote Premium member to get value out of the course, but it is highly recommended that you subscribe (at least on a monthly basis) to Evernote Premium as you go through the course. It is the best way to become radically productive with Evernote. Also, the first lesson of the course walks you through the factors to consider when choosing an Evernote membership level (basic, plus, or premium) so you can start the course with an Evernote basic (free) membership and upgrade after watching that lesson if you choose to do so.
I am an Evernote Business subscriber. Is this course for me?
Absolutely. Evernote Business is a type of Evernote Premium service, and Premium is the focus of this course. Although there are some interface differences between Evernote Premium and Evernote Business (not covered in this course), all the features taught in this course are applicable to Evernote Business members.
How many hours will I need to invest every week?
Radical Productivity with Evernote is completely self-paced. Once you enroll, you'll have instant access to all 7 Modules right away, so that you get digitally organized at a pace that works for you. Each ​video is between 3 and 25 minutes long – so no single video is too much to watch in one sitting. You can also re-watch any video any time you like, or rewind to make sure you really understand each topic before you move on.
Enrollment is open - join now!